On Thursday, October 4 at 6:00pm, we're Blessing the Animals!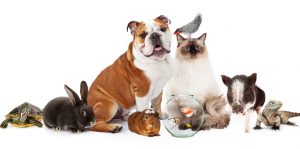 Bring all of your creatures, great and small (on a leash or in a crate), to the Quad in front of Wait Chapel for a service commemorating Saint Francis. We'll say a few words, give a blessing and a treat to the animals, and spend some time getting to know your pets!
We will also be collecting pet food for a donation to Fuzzy Friends Pet Food Pantry at St. Anne's Episcopal Church. The pantry supplies pet food to folks in our community who need assistance with taking care of their pets.
Bring a chair and a friend! Bring a bag of kibbles or a can of tuna to donate! All animals are welcome, no exceptions.