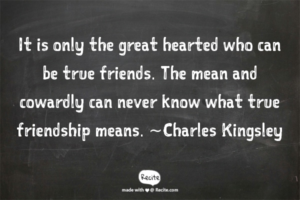 Read Luke 16:23.
I've heard from two friends today, both confronting me on social media posts. One friend wanted to tell me that a post I wrote hit a little too close to home for her. I described my context, as I see it, and hit a sore point with her. Her point wasn't that the post was wrong, it just happens to be a part of my context that she didn't think I should brag about.
Maybe she's right.
Another friend called about another post—it was a screed about a dark time in my life. She was, in no uncertain terms, one of the only bright spots in that otherwise dark time in my life, and in my screed about that time in my life, she felt left out.
Maybe she's right, too.
It's no small thing to call someone and tell them that they've hurt your feelings or overlooked your reality. I am thinking of that as 'standing square.'
Standing square means owning your story, your feelings, and your future. Things don't change unless you stand square.
Standing square must be done honestly, courteously, and boldly. Both of my friends did it well today. We're still friends, and I hope it stays that way a long time.
TODAY'S ADVENT ACTION: With whom do you need to stand square? A friend, a colleague, a family member? Standing square may take you more than one day to do, but what about an action in that direction? Maybe you need to process a way to say to your family member that she hurt your feelings. Maybe you need to schedule a meeting with a friend who disregarded your story. Can you find a small step to make in the way of Standing Square?