A sermon on John 11:32-44.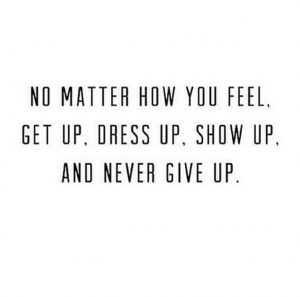 When I got married two and a half years ago, Sally Gulley said to me, "There are three little words that will save your marriage. She said, "I bet you think those words are 'I love you,' but they're not. Instead, the three little words that will save your marriage are 'Maybe you're right.'"
In our text today, Mary and Martha are facing that fact that their brother Lazarus is dead. They are scared, angry, and confused. Do you notice what they did?
Mary runs out to meet Jesus. She meets him with recriminations. "If you had only been here, my brother would not be dead." What is the feeling that makes someone accuse another of letting them down? Anger? Frustration? Disappointment?
Mary displaces blame—she's angry with Jesus rather than with the natural world that caused Lazarus' death.
And Martha? She anticipates the worst and she gives up. When Jesus suggests she open the tomb, she argues with him, because she feels like it won't do any good.
Do we do the same thing in a declining church? Displace our anger like Martha…Blame the pastor; blame those people on the other side of the aisle? Or do we give into the idea that we're powerless like Mary…Shrug our shoulders and say, "it won't do any good."
Why can't we trust in resurrection?
Maybe we, as church members, have forgotten what it means to be a member, what it means to be part of the body of Christ.
I've read two books this week by Thom Rainer, a pastor and executive and coach. One was called I Am a Church Member, and the other was called Autopsy of a Dead Church. Both had important things to say about church today.
Rainer believes that church membership today resembles country club membership: you pay your dues, you receive perks and privileges.
He says some church members believe that by being a member, you get to choose the music, boss the pastor, pick the programming. For those folks, membership is about receiving instead of giving, being served instead of serving, rights instead of responsibilities.
We don't believe that, do we? 1 Corinthians 12 tells us "Now you are the body of Christ, and individual members of it. And God has placed you in the church."
We know that the body has many parts, right? Each specially gifted… And each part must find his or her work—and that all parts are necessary.
Again, Thom Rainer says, "When church members don't work together, the church is weaker as a whole."
In the church, we are all to be unifiers. We must not be sources of gossip or dissension. A unifying member instead says, "Maybe you're right."
I'm convinced that our church should be thriving. Now more than ever, this world needs a place like Wake Forest Baptist Church—welcoming, loving, serving…a place that embraces LGBTQIA folks, who believes that plurality in religion, in race, in thought is to be celebrated, not feared.
This is a dangerous world, y'all. People we love are being attacked: trans, Jewish, Black, women, we're all under attack…
As one of my favorite authors (adrienne maree brown, Emergent Strategy) puts it,
Do you understand that your quality of life and your survival are tied to how authentic and generous the connections are between you and the people and place you live with and in?

Are you actively practicing generosity and vulnerability  in order to make the connections between you and others clear, open, available, durable? Generosity here means giving of what you have without strings or expectations attached. Vulnerability means showing your needs.
This is a dangerous world, y'all.
As Mother Jones, not the magazine, but the freedom fighter said, we have to "Pray for the dead, and fight like hell for the living."
We have to show up. And showing up means saying, "Maybe YOU'RE right," putting another's needs ahead of your own.
Showing up means sharing the gospel and the gospel is restored hope. Our job is to help restore hope.
And oh, do I know that you have the capacity to do that. Last week I preached on my utter lack of hope, and you know what you did?
You sent me cards. You offered to share your hope. You called. Sent me emails. You made me remember…
You made me remember that in our shared commitment to Jesus Christ, we have hope in the Kingdom of God—in being loving and being loved, in putting other's needs ahead of our own.
That Kingdom (or kindom) promises peace, equality, justice, God has a plan for the future.
And I believe. No wait, I have hope that we can do it.
Amen.