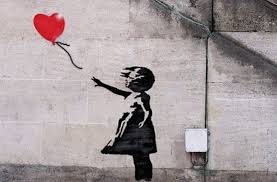 A sermon by Pastor Lia Scholl based on Matthew 6:25-33
As most of you know, I pastored a Mennonite congregation in Richmond, Virginia for eight years before coming here.
A little bit about Mennonites: Mennonites are closely related to the Amish. In fact, several of my congregation came out of the Amish community. They are generally amazing singers—with full on 4 part harmony in the congregation. Except this congregation. Really? They didn't sing so well.
Mennonites do this thing when you meet them—they try to figure out who you are by your last name, or who you know… If you ever meet a Yoder, ask. There are plain clothes Mennonites and fancy clothes Mennonites—and as far as I can tell, plain clothes Mennonites dress like the Amish, with long dresses, and head coverings for the women, and the men wear suits without lapels. And fancy clothes Mennonites wear Birkenstocks.
Mennonites have a strong streak of peace, justice, and pacifism. They believe that violence is "not the will of God." That pacifism translates into slow, deliberate decision making.
They will deliberate, deliberate and deliberate.
As you might guess, that drove me nuts.
A funny story… I had been at the Richmond Mennonite Fellowship for about five years when I decided to begin preaching from the Narrative Lectionary—you remember this—it's a four-year cycle of long Biblical texts.
Now Mennonites NEVER told me what to preach, but low and behold, the coordinating council was meeting, and one of the items on the agenda was the Narrative Lectionary.
Now y'all know me, by now right? I saw that on the agenda, and I got a little huffy. How dare they try to tell me what to preach!" As we settled into the meeting, I was just WAITING for them to bring it up—I was ready with all my arguments—they had never discussed what my texts were before, I choose my texts, not them… You can imagine, right?
Finally, we got to the agenda item. And rather than waiting for them to fill me in, I jumped in! Why are we talking about this? We've never talked about my choosing texts before…
A giggle went around the table, and it turned into a guffaw.
I was starting to get hot! Finally, the coordinator said to me, "Lia! Don't worry! We just want to know how we can help you with the Narrative Lectionary!"
You see, at 5 years, they knew me. They knew my foibles, my faults, my idiosyncrasies.
And they could tease me out about them.
And I knew theirs, and could do the same. There was trust. And love. In spite of our foibles.
And I needed to lean into that trust. Because they could.
Today's text is about leaning into trust.
In Matthew's gospel, the author groups Jesus' teaching together in a long sermon. We call it the sermon on the mount. Near the end of it, Jesus talks to the crowd about trust.
Only Jesus calls it worry…
I tell you not to worry about everyday life—whether you have enough food and drink, or enough clothes to wear. Look at the birds, don't they eat well? Consider the lilies—don't they look splendid? Can we add any time to our lives with worry?
But how many of us worry?
I know I do. I have a hard time with trust.
Even though I know God has always been here.
Even though I know God is here right now.
Even though I know God will always be here.
I wonder…
What does trusting God look like in a congregation?
Does it look like nervously considering the budget each month?
Does it look like worrying about attendance?
Does it look like obsessively checking the church facebook page for more likes?
You might have guessed that the last week was one of my most worrisome in 18 years of pastoral ministry. In addition an unsmall incident of conflict, there's an office to move, a budget to resolve, internet service to transfer, cabinets to move, worship to plan, staff to manage, people to visit.
But deep in the midst of the week, I literally heard a voice.
The voice said,
Lia, you can do everything right and still fail.
And you can do everything wrong and still succeed.
Because you know what?
The future of this church doesn't rely on my work. It doesn't rely on your work, either.
It relies on God.
When we go back to the text, it says don't worry, and "Seek first the Kingdom of God above all else, and live righteously, and God will give you everything you need."
It dawned on me that here at the end of the sermon on the mount, Jesus was talking about the beginning of the sermon on the mount. Seeking the kingdom of God looks like:
Blessed are the poor in spirit, for theirs is the kingdom of heaven.
Blessed are those who mourn, for they will be comforted.
Blessed are the meek, for they will inherit the earth.
Blessed are those who hunger and thirst for righteousness, for they will be filled.
Blessed are the merciful, for they will receive mercy.
Blessed are the pure in heart, for they will see God.
Blessed are the peacemakers, for they will be called children of God.
Blessed are those who are persecuted for righteousness' sake, for theirs is the kingdom of heaven.
Blessed are you when people revile you and persecute you and utter all kinds of evil against you falsely on my account.
And if we seek that kingdom, then God will give us everything we need.
I wonder. What do you need from church? All our needs are right there—we need the kingdom of heaven, comfort, nature, justice, mercy, to see God, to know we are the beloved children of God.
Every week I think about you all—and I wonder, What do you need from church this week?
And you know? You probably don't need a budget. You probably don't need internet. You probably don't need a sofa!
But I bet you need to know that someone is praying for you. I bet you need to know that you have the strength get through the things you're going through. I bet you need to know that you are loved. I bet you need to know you are appreciated. I bet you need to know you are cared for.
And in some way, folks, in my anxiety I am failing you.
Because I'm worried about the budget and trying to fix that.
Because I'm worried about conflict, and trying to fix that.
Because I'm worried about moving things next door and trying to do all of that.
I'm worried about the wrong things.
Maybe you are, too?
My husband Drew told a story this week about worry. For those of you who don't know, he used to work in TV.
And one evening they were putting on the evening news, and the producer (who was a highly anxious person and let everyone know by her language) began screaming at everyone, because everything was going wrong.
After a few minutes of mess ups and screaming, her boss came in and told everyone to fade to black and go to commercial.
And then the boss turned to the anxious person and said, "Look. If we ain't curing cancer or bringing folks to Jesus, it's not that important."
Our church budget never cured cancer, and no one ever came to Jesus because of the church copier.
But it's not just that I'm worried about the wrong things…
It's that I'm worried about all the things. I bet you are, too.
So today, just for today, I'm going to try to stop worrying.
If God takes care of the sparrows and the lilies, won't God care for us?
Philippians 4 tells us "Do not be anxious about anything, but in everything by prayer and supplication with thanksgiving let your requests be made known to God. And the peace of God, which surpasses all understanding, will guard your hearts and your minds in Christ Jesus."
So will you pray with me please?
Help me, and help us, O God, to not be worried.
To trust in your loving care.
We are grateful for all that you have given us,
the material goods we have, but so much more:
for our families,
for our friends,
for our church,
for our world,
for the lilies and for the little birds.
Help us to trust in your promise to take care of every one of our needs —
financial,
relational,
physical,
social,
spiritual,
and emotional.
Help us to trust you more and worry less.
Please give us the peace which surpasses understanding,
so that we may trust in you. Amen.