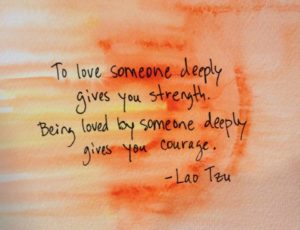 I sat with the powerful women of the Ladies' Circle yesterday. They like to call themselves "The Remnant," because they are the remaining women of several Circles. The name "remnant" has a Biblical meaning, recalling the returning Israelites after the Babylon deportation and exile. They are the ones who asked, "How can we sing our songs in a foreign land?" Wikipedia says that the remnant is "what's left of a community after it undergoes a catastrophe."
While there was a planned program yesterday (thanks to the fearless leader of the Ladies' Circle), it was abandoned to discuss the sorrow, heartache, and anxiety we were all facing in light of deportations, religious persecution, and hate crimes in our nation. We collectively felt our powerlessness, our anger, our outrage. And yet, we all share a deep desire not to destroy but to construct instead.
There were suggestions of constructing—cookies delivered to neighbors, visits made with friends—caring for one another during this difficult time. There were also suggestions of resistance–letter writing, phone calls, financial assistance to organizations poised to make a difference.
I re-learned two things in that time with my sisters. First, we have already seen catastrophe. We have survived and even thrived in the past through all kinds of catastrophes. Health issues, losses of people we loved, broken relationships; all manner of change has happened and will continue to happen. And we can survive and thrive. Second, we know how to get through this. We pay attention to the relationships around us, to those in need. We bake cookies. We deliver hugs. We hold one another up.
We can survive and even thrive. Together.