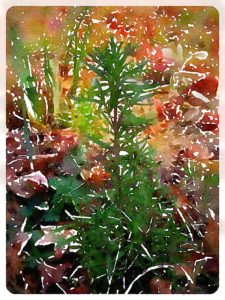 Read Exodus 20:8-11.
Walter Brueggemann in Sabbath as Resistance: Saying NO to the Culture of Now says, "Sabbath-keeping is a way of making a statement of peculiar identity amid a larger public identity, of maintaining and enacting a counter-identity that refuses 'mainstream' identity, which itself entails anti-human practice and the worship of anti-human gods."
Now, more than ever, it's time to refuse a mainstream identity.
So how do you stay prepared for that? Note that I said "stay," not "get." It's going to be a long, bumpy ride! And we'll need to stay prepared.
One way to do stay prepared is to practice Sabbath. What does Sabbath look like? Well, according to our text, it means no work. So no work for you, but more than that, it means no work for anyone. In my mind, it means no buying. No eating out. No causing work for others.
TODAY'S ADVENT ACTION: Make a plan for Sabbath. Can tomorrow be your Sabbath? If you can't do a whole day without work, can you take a few hours? Do something that you love. Do something with someone you love. And try not to make anyone work—including yourself.