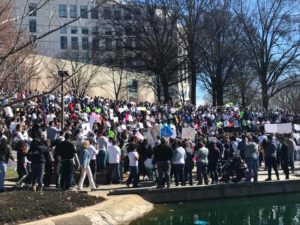 Dear friends,
There is a  national protest today called "A Day Without Immigrants." Workers and students who have immigrated to the United States are striking, showing in a non-violent way, how important immigrant presence is here in Winston-Salem and in the nation.
This is a photo of marchers in downtown Winston-Salem, standing up against the new anti-immigration Executive Order, taken just this afternoon. There are stores and restaurants that are closed. Do you know anyone who went on strike today?
A few weeks ago, we sent a letter of support to a local Latino congregation, El Buen Pastor. Today, we received their reply. The original is surrounded by signatures of our brothers and sisters in Christ, but you'll have to come Sunday to see it: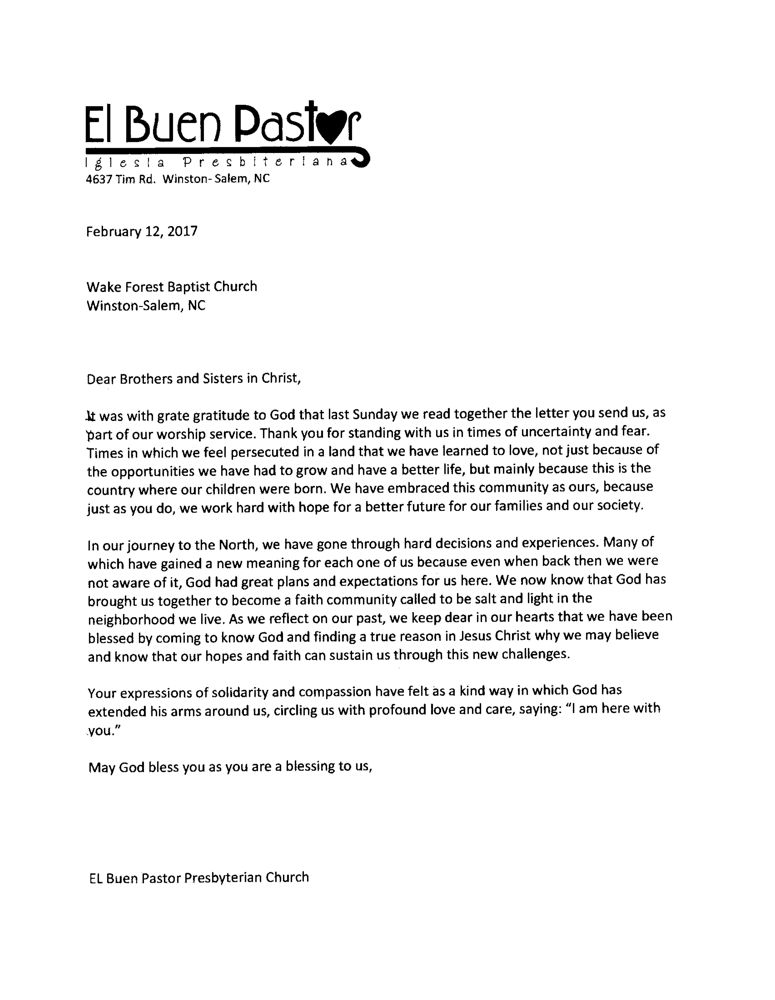 These are our brothers and sisters who have come to our country for a better life. Let's recognize their contribution and be prepared to support them whatever comes.
Warmly,
Pastor Lia